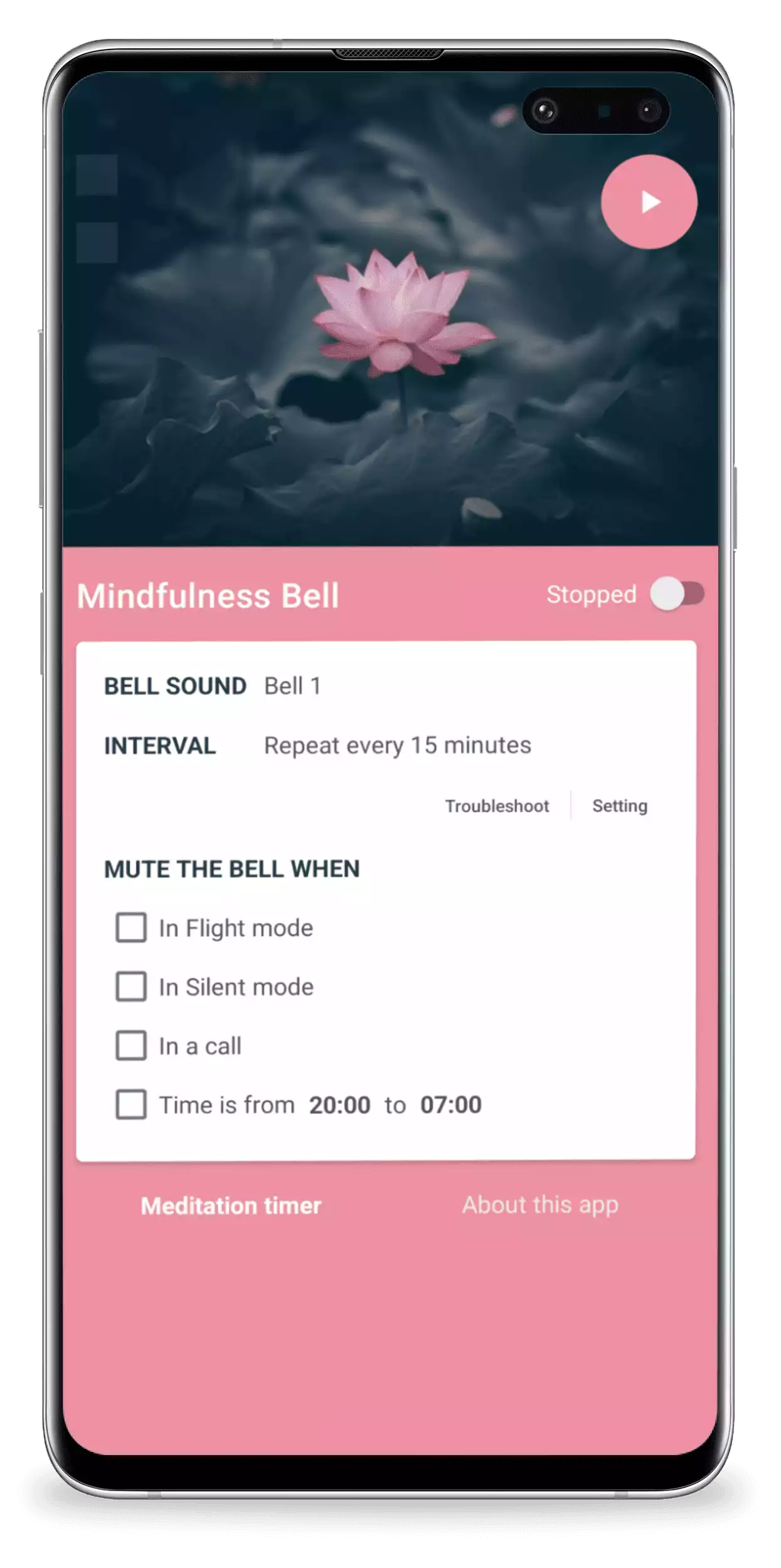 Benefits of practicing mindfulness
Practicing mindfulness has been proven to have beneficial effects on both physical and mental health. Helps reduce anxiety, control stress, increase concentration, control emotions... to improve quality of life.
How to Use the Mindfulness Bell app
Choose the bell and the interval according to your needs then turn on the bell. Every time the bell rings, no matter what you're doing, pause everything and return to your breath, to yourself. Practice until every sound in your life becomes a bell of mindfulness.
Why you should choose the Mindfulness Bell
There are many pleasant bells available.
You can use your own bell
Minimalist interface, easy to use
Ads can be removed for free.
Consume less than 0.1% of battery per day even with 24/7 on.
Support ring the bell at fixed interval
Support ring the bell randomly.
Ring the bell when shaking the phone (or click an icon)
Support ringing the bell at the beginning of every hour (Blip blip, hourly chime, grandfather clock)
Support vibrate mode (no ring) to avoid disturbing the people next to you.
Does not ask for unnecessary/crazy permissions.